Are you a full-time lecturer and researcher or research assistant at the FH Campus Wien and thinking about a doctorate?
FH Campus Wien offers support in the initiation and processing of doctoral/PhD studies in cooperation with other universities. Our first doctoral cooperation is currently being established with the Vienna University of Technology, and more are planned for the future.
Currently, the doctoral service primarily supports employees in their initial preparation for supervision of their dissertation project, which is carried out by FH Campus Wien in cooperation with another university. Since March 2016, FH Campus Wien employees have also been able to apply for the previously established research exemption as part of the initial funding for more intensive work on their own dissertation.
Alumni and interested third parties
We can support doctoral projects by alumni and interested third parties who are not our employees if they are carried out as part of an ongoing research project at FH Campus Wien. You can find research project vacancies at https://www.fh-campuswien.ac.at/karriere
Admission to doctoral studies
A prerequisite for admission to the doctoral program is a relevant diploma/master's degree. When you contact us for the first time, it would be helpful to include a brief description of your intended research project. Depending on your research topic, the doctoral service can refer you to appropriate researchers at the FH Campus Wien.
Supervision by FH scientists
On the homepage or in our publications database, you can search for employed scientists at the FH and their main research areas for potential supervision of your dissertation project.
Becoming a doctor as a graduate of a University of Applied Sciences?
Wien Heute, May 14th, 2018: "Viktor Klamert graduated from the University of Applied Sciences Campus Wien. He is now working for the University of Applied Sciences as a researcher, developing drones and 3D printers. He also wants to do a doctorate soon, the will enhance his standing as a scientist."
For exchange and networking: PhD Get-together
Everyone who is interested is welcome at the PhD get-together, which takes place once per semester. Here, a diverse crowd of doctoral students, post-docs and prospective doctoral students meet to get the latest information, make contacts and meet in a cozy atmosphere.
Vice-Rector Heimo Sandtner, who is also responsible for FH Campus Wien's doctoral service, provides information about the various support options that the University of Applied Sciences has in store for its employees as part of the PhD get-togethers. The prospective doctoral students receive direct support from the doctoral service at our FH, in the capable hands of Liesa Ziegler.
Do you have a Doctorate/PhD in mind?
Are you considering a doctorate/PhD program? Then contact us at doktorat@fh-campuswien.ac.at We look forward to hearing from you!
Contact
doktorat@fh-campuswien.ac.at
T: +43 1 606 68 77-1583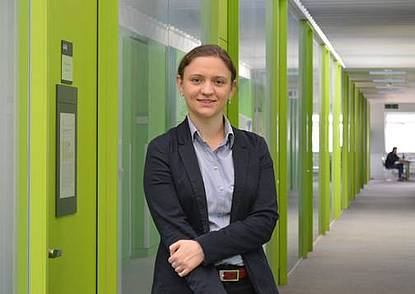 The path to a doctoral thesis
Graduates of the Master's program in Health Assisting Engineering are admitted to doctoral studies at a technical or medical university. This is clearly defined in the ordinance of the Ministry of Science, with all the requirements for the respective courses. Nevertheless, only four percent of all doctoral students come from Universities of Applied Sciences. Despite much effort to increase transparency, the reasons are not always apparent.
read more (german only)