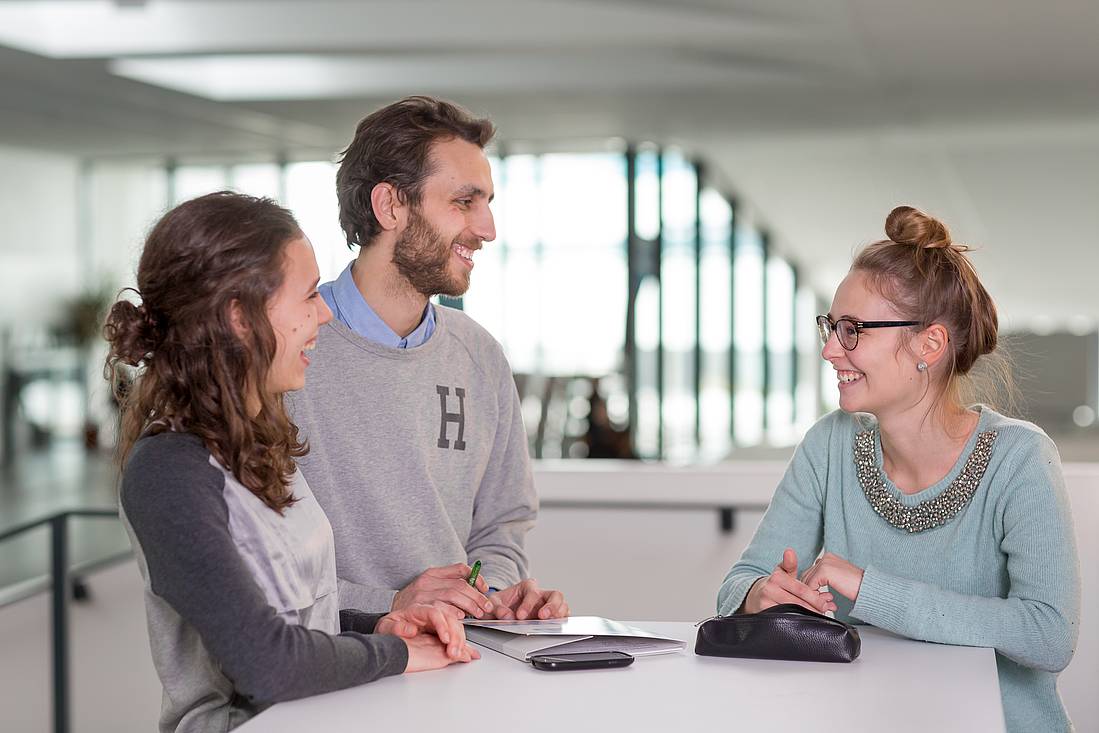 Outgoing
Campus International


Internationalisation@Home
Events
Internationalisation@Home
At FH Campus Wien, we offer a variety of international activities on site. Internationalisation@Home provides every student with the opportunity to acquire international expertise, foreign language skills and intercultural skills. In addition to the mobility services, students are encouraged by these activities to complete a stay abroad. Internationalisation@Home also helps to ensure that experiences made while abroad are strengthened.
courses in english
Buddy System: The Buddy system supports networking between our students and students from abroad. Buddies are FH Campus Wien students who help international students in the degree program, at their internship and with settling into their life in Vienna.
Campus Lectures: International experts from research, teaching and practice are regular guests at the Campus Lectures at FH Campus Wien.
Project Internationalisation@Home
Events held by the International Office and the Departments
Welcome Back Lounge
The International Office and the Department of Health regularly organize a get-together with students. Here, the students can exchange information with the international coordinator about the experiences they have gathered during their stay abroad and which professional and personal perspectives a stay abroad can offer.
Lectures by mobile students
Students who have spent part of their studies abroad, report to their department and in courses on the experiences and impressions of their stay abroad. Thus, their fellow students also benefit from their experience.
Guest lectures by international lecturers
Each year, up to 50 international guest lecturers come to teach at FH Campus. Students benefit from the knowledge of experts from abroad. For teachers at FH Campus Wien, the exchange with international colleagues provides a valuable opportunity to enhance their own skills in teaching and research.
International Weeks
The International Weeks at FH Campus Wien provide the perfect opportunity to exchange information and knowledge and network with international partner universities. In addition to the exchange of professional knowledge, International Weeks are an excellent opportunity for students and teachers to get to know their colleagues.
FH Campus Wien participates actively in international development processes. This is done through regular cooperation activities, participation in international university networks, university associations and interest groups.
FH Campus Wien is currently also a member of the following international networks:
Social Economy and Social Work - SOWOSEC
Erasmus Radiography Group - ERG
Cooperation Network for Risk, Safety and Security Studies - CONRIS
International Network of Universities of Applied Sciences (INUAS)
Within the framework of the network, strategically focused projects will be jointly defined and implemented. The cooperation may include different programs and projects, such as

Exchange in teaching, research, training and administration
Implementation of joint projects
Mutual exchange of experience and information, transfer of knowledge
Development of joint degree programs
Office hours
You are also welcome to visit the International Office in person during office hours on Wednesdays and Thursdays from 10 a.m. to 12 p.m. and from 1 p.m. to 4 p.m. Consultation is also possible at any time by individual arrangement via international@fh-campuswien.ac.at.
Networks and Cooperations
Students and teachers benefit from the international networking of FH Campus Wien. The existing cooperations at the departmental and cross-university level are continually being expanded.
Benefits of international networking:
International exchange of students and teachers
Development and implementation of joint teaching and research
Participation in specialized, international networks
Development of innovative and transnational projects
The database of international cooperations provides information about the bilateral and multilateral partnerships of FH Campus Wien and offers insight into the current international activities and partnerships.
International Coordinators
The International Coordinators serve a number of partner institutions and support exchange students on each course. Students who have questions about their study programs and courses at the FH Campus Wien, can contact them.