Duration: 1.2.2023-31.1.2027
The digital transformation of public services comes along with two interlinked challenges that are in the focus of this study: the risk of social groups being excluded from these services (digital inequality) and, as a result, restricted access to justice - a fundamental right that is also a prerequisite to exercising other rights.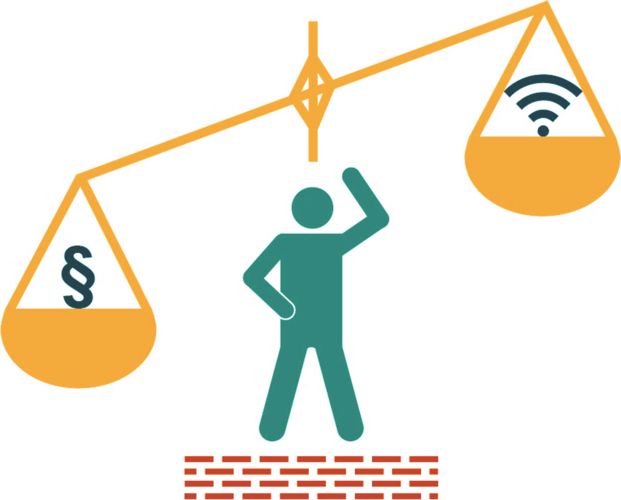 As the central control body of public administration and guardian of citizens' rights, the public ombuds institution is an ideal observation post for citizens' problems with digitalized public services and the challenges of ensuring access to administrative justice. It is the public ombuds institution, which citizens can contact free of charge for extrajudicial support if they experience problems with the public administration and feel unfairly treated.
The study follows a dual perspective: it is interested in the experiences of citizens as well as the practices and strategies of ombuds institutions, i.e. what measures the latter take to ensure equal access to justice for all in the context of an increasingly digitalized public sector, and to which effect.
The comparative research design allows to study the role that country-specific (social) contexts, such as the overall degree of the digital transformation, legal culture and institutional framework conditions, including the legitimacy of public ombuds institutions, play in explaining institutional design and its effects on promoting equal access to justice.
The research is based on a multi-local case study in countries of both the Global North and the Global South, including interviews and focus groups with citizens, interviews with ombuds staff, participant observation as well as website and document analysis. Theoretically, the project builds on findings from the sociology of law and administration as well as the sociology of organizations and institutions, with a focus on the interaction between citizens and the state.
The project fills several gaps in the literature and creates in-depth, empirical knowledge about problems and inequalities related to the digital transformation in the public sector and their impact on access to justice in the context of public administration.
Funding bodies and clients

FWF, Elise-Richter-Program
Competence Center for Administrative Sciences (content only available in German)