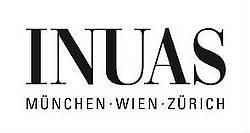 Housing under Pressure. Dynamics between Centers and Peripheries
INUAS-conference series- Urban Transformations: Housing | Resources | Public Spaces
Monday, November 4, 2019 – Wednesday, November 6, 2019
FH Campus Wien University of Applied Sciences, Favoritenstraße 226, 1100 Vienna
150 speakers from more than 20 countries will present their transdisciplinary perspectives on urban transformations and housing in growing cities.
Housing under Pressure. Dynamics between Centers and Peripheries
Rapid urban growth may be associated with economic upturn and technical innovation - but it also generates tense housing markets with rising housing costs and lack of affordable and qualitative housing. Other related aspects include social inequality, densification, shortage of public space and shifting urban functions. The merging of diverse knowledge and the discussion of scientific and occupational expertise on the basis of current research results, innovative projects and urban interventions, will serve to discover and develop new perspectives on social housing and sustainable development. An attitude that respects the reality of life and the residents' future plans "on site" is essential in order to define urgent challenges, identify innovation potentials, and discuss options of management on a societal level.
Thematic Focus of Conference Contributions
Keynotes and panel sessions on
Affordable Housing – Social Exclusion
Urban Development – Housing Market
Gentrification – Precarious Housing
Densification – Building Sustainably
Urban climate – Digitalization
New Housing Forms – Neighborhoods
Social Housing – Quality of Life
Excursions
Urban development projects in Vienna, e.g. Seestadt Aspern, Sonnwendviertel
Housing projects, social housing and urban initiatives
Program, further information and registration
Contact
Organization of conference at the FH Campus Wien University of Applied Sciences
Email: inuas.conf@fh-campuswien.ac.at
Background
The INUAS (International Network of Universities of Applied Sciences) was founded in 2011 as an institutional cooperation of three Universities in the DACH region - the Munich University of Applied Sciences (D), the FH Campus Wien University of Applied Sciences (A) and the Zurich University of Applied Sciences (CH).
The INUAS network continues the inter- and transdisciplinary discourse on urban transformations in growing cities and invites to the international conference series "Urban Transformations: Housing / Resources / Public Spaces". The series starts with the international conference "Housing under Pressure", which will take place in Vienna from 4 to 6 November 2019. This will be followed by the conference series "Resources" in Munich (2020) and "Public Spaces" (2021) in Zurich. The aim of the conference series is to promote inter- and transdisciplinary exchange on urban transformations, to discuss existing challenges in growing cities and regions, and to contribute to the sustainable development of urban spaces.