Think and do the extraordinary
Interview with Erika Wood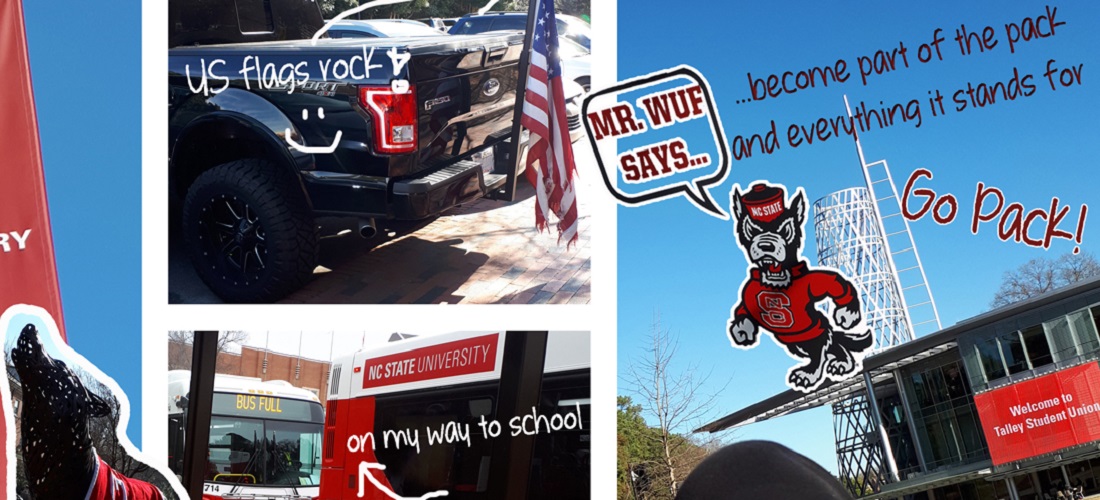 Which three words describe your host country most accurately?
Exciting, diverse, patriotic.
What should not be missed?
Cultural immersion. Engaging in intercultural exchanges is the foundation of mutual understanding that creates an environment of collaboration and support and forges bonding relationships. Become part of the campus community and experience your host culture to the fullest.
What was your best experience during the stay?
One of the most memorable experiences was a Culture Corps community outreach event for international volunteers organized by the Office of International Services (OIS). The aim of the Culture Corps program is to provide international students the opportunity to act as ambassadors representing their home country at various schools. Our group visited an elementary school in Raleigh. Each participant presented cultural artifacts and pictures at country-specific tables located around the school. Children and parents were equally enthusiastic about the cultural exchange.
What impact will your stay abroad have on your future career?
Gaining international experience and strengthening intercultural competencies are key factors in an industry strongly shaped by an emerging global structure.
What piece of advice would you give to future exchange students/staff?
I highly recommend on-campus housing as it not only provides proximity to the campus but also includes facility management and interaction with fellow students such as social gatherings. Ideally, if travel plans allow for early arrivals, I would suggest allocating two weeks to get familiarized with your surroundings such as localities, transportation and communication.