The Internet of Things (IoT) connects more and more everyday objects, devices and machines. This brings new security risks that users and even experts are unfamiliar with. Researchers working in the ELVIS (Embedded Lab Vienna for IoT & Security) project and students from the Cyber Security Team at FH Campus Wien are committed to online security.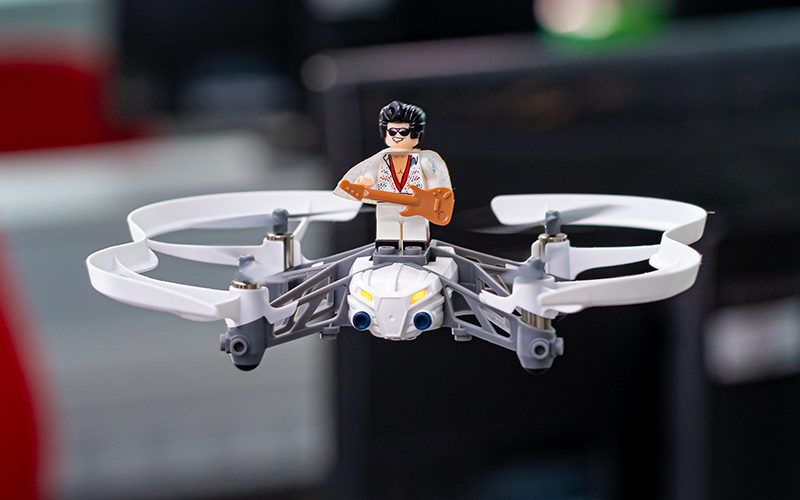 Identifying security vulnerabilities in the IoT security lab
The ELVIS project was funded by the City of Vienna - MA 23 and aimed to increase awareness of IoT security among students and teachers at FH Campus Wien. In the meantime, the research project has gone into regular operation after the project was completed. The topic was anchored in the teaching on an interdisciplinary basis and a sustainable advisory service on IoT security issues was established at the university. In a specially set up IoT security lab, students and lecturers can get advice and borrow devices for their own security tests. "We don't fix the security problems in the IoT security lab. We want to find security vulnerabilities and weak points and thus increase awareness of IoT security risks," says Silvie Schmidt, project manager and IT security expert at FH Campus Wien, explaining how ELVIS works in practice. More than 1,000 devices are currently available for security testing. The offer ranges from smart home devices and WiFi routers to pentesting devices and IoT development and can be viewed on the website
Addressing IT security in an interdisciplinary manner
Silvie Schmidt and her team offer advice on IoT security topics and provide support with projects and theses. They have also developed their own range of courses as part of the ELVIS project. In the meantime, this has been implemented in the Engineering degree programs Applied Electronics, Computer Science and Digital Communications, Electronic Systems Engineering, Health Assisting Engineering and High Tech Manufacturing at FH Campus Wien and is also used in an interdisciplinary manner, for example in the area of bioinformatics. Students can apply their theoretically acquired knowledge in the IoT security lab on real devices and deepen it further.
Great interest among students
"The interest in our offers has exceeded my expectations many times over," says a pleased Silvie Schmidt, about the success of ELVIS. "The motivation to explore IoT security topics is particularly high among the students. The consulting and testing services are not only used in the context of teaching: "More and more teachers and students simply come out of personal interest." The Cyber Security Team established by students at FH Campus Wien proves the special interest in the topic of IT security. A total of approximately 20 students from the Master's Degree Program IT-Security and the Bachelor's Degree Program Computer Science and Digital Communications have joined forces here. Their goal is to find out where the vulnerabilities of software products and IT systems are and how they can be made more secure.
Cyber Security Team: "White Hat Hacking" brings new insights
In the classroom, the focus is on IT security from the developer's point of view and thus on defending against possible attacks. The Cyber Security Team, on the other hand, participates in so-called "White Hat Hacking": In sporting challenges, the students try to identify security vulnerabilities on specially provided systems. The knowledge gained in this way, from the perspective of both the attacker and the developer, is collected in a database. At regular meetings, people work together on security solutions, discuss them, hack them and expand their own knowledge of IT security.
You might also be interested in