Are you interested in the technology of autonomous and automated driving? This is unthinkable without safety. Because vehicle systems, from the individual control unit to the complete vehicle, are becoming more and more complex. That is why the automotive industry is looking for engineers with safety knowledge to cope with this enormous technological complexity. This academic course in cooperation with the Budapest University of Technology and Economics (TU Budapest) deals with safety and systems engineering, risk management, project and process management, automotive-specific framework conditions as well as norms and standards, in particular the standard ISO 26262.
Safety is a future market with good earning potential

Safety standards, technologies, life cycle from the concept through tests to disposal especially for the automotive industry

Joint know-how transfer between the VISSE of FH Campus Wien and the Department of Automotive Technologies of TU Budapest

Practice-oriented projects from planning to realistic tests at the ZalaZone Proving Ground of TU Budapest
Final degree

Academic Safety Engineer
Duration of course

2

Semesters
Organisational form

part-time
tuition fee

once payment € 9.900,-

+ ÖH premium / semester
Language of instruction

English
Application winter semester 2023/24

1st October 2022 to 9st July 2023
You are a professional with experience in safety-relevant or safety-critical areas. In your job, it is important to think pro-actively in order to be able to control malfunctions of systems or plants. Therefore, you would like to deepen your knowledge of the interaction between software and hardware in the context of mechanics. In-house training is not enough for you, you are looking for a comprehensive, systematic training at an academic level. You are interested in new requirements and developments, for example in autonomous driving, in car-to-car communication, etc. You stand out with your pioneering spirit, creativity and systematic thinking.
Do you still have questions about the study?
Make an appointment with the Secretary's office fsa@fh-campuswien.ac.at for a a personal consultation via Zoom.
Bachelor's degree in a technical subject
Completion of an equivalent or higher technical degree at a domestic or foreign post-secondary or tertiary educational institution in technology and natural sciences (at least 25 ECTS) or management (at least 3 ECTS)
Completion of a five-year technical college (HTL) and at least five years of relevant professional experience
Information for applicants with non-Austrian (school) certificates (PDF 145 KB)
To apply you will require the following documents:
Birth certificate
Proof of citizenship
Marriage certificate with name changes if applicable
Valid photo ID
A-Level or high school diploma
Proof of completed studies, if applicable
as well as a letter of motivation and a detailed résumé
Please note:
It is not possible to save incomplete online applications. You must complete your application in one session.
Your application will be valid as soon as you upload all of the required documents and certificates. In the event that some documents (e.g. references) are not available at the time you apply, you may request permission from the course director to submit these later via e-mail, mail or in person by no later than the start of the degree program.
The admissions procedure consists of two stages. The first stage is your online application. The documents submitted will be reviewed to determine if all the formal admission requirements are fulfilled.
The second stage is an admission interview, in which we would like to learn more about your motives, skills and knowledge.
In addition to the tuition fee, you will also have to pay the ÖH student union fee each semester.
Single payment: € 9.900,-
(Due approximately 4 weeks before the start of the first semester.)
Can I afford the degree program?
Financial aid is available for academic courses, master courses and for courses and seminars.
You can find information about funding agencies under grants and scholarships.
FH Campus Wien has been successfully providing practice-oriented training and further education in the field of functional safety and system safety since 2010. With the academic course Functional Safety for Automotive ISO 26262, newly developed in cooperation with TU Budapest, we are closing a gap the educational landscape.
In accordance with our guiding principle of research-led teaching, FH Campus Wien brings the results from research in the area of safety and the expertise in the automotive sector from TU Budapest directly into the teaching. The result is a unique academic, internationally oriented education and training. We offer you the chance to be a pioneer without having to break completely new ground. Because the need for safety has long been recognized, especially in the Anglo-American region, and it is on the rise in our region as well. Our partnerships with well-known companies such as TÜV Austria GmbH, Thyssen Krupp Presta Hungary Kft., Knorr-Bremse Commercial Vehicle Systems Research and Development Center Hungary Kft., Siemens AG, ZKW Elektronik GmbH, Tele Haase Steuergeräte GmbH, as well as small and medium-sized companies such as TeLo GmbH and Oberaigner Powertrain GmbH, to name just a few, are proof of the successful transfer of know-how with the industry.
As a student, you are integrated into a cross-industry and international "safety network" and use these valuable contacts to exchange experiences. The part-time organizational form will assist you in coordinating your job and your studies.
In addition, as a graduate, you can enter the Master Degree Program for Safety and Systems Engineering and expand your knowledge of system security for other industries.
The Vienna Institute for Safety & Systems Engineering (VISSE) at FH Campus Wien is a pioneer in the field of safety among Central European universities. The VISSE operates as a knowledge platform and brings together university research, teaching and business practice via the academic course.
The Department of Automotive Technologies at TU Budapest covers the entire area of autonomous vehicle control, including perception of the environment, decision-making and execution.Tests and simulations are the focus of their research and teaching activities. Accordingly, the degree program builds on research experience and examples and presents widely used simulation and test methods.
ZalaZONE, the Zalaegerszeg test track is unique, the traditional test track features focusing on driving and driving stability are implemented together with the research and development infrastructure elements connection with future vehicles on multi-level system for validation. The proving ground provides not only dynamics tests for conventional vehicle, but it also allows validation tests for autonomous vehicles and electric vehicles.
The experts from VISSE and the Department of Automotive Technologies of TU Budapest are also lecturers in the new academic course Functional Safety for Automotive ISO 26262. This gives you as a student the unique
In the course, you will explore the following subject areas:
Principles in Safety & Systems Engineering
Safety & Risk Management
Project and Process Management
Safety Advanced
Automotive Technologies and Testing
In the second semester you will write your scientific paper.
The focus of the education and training is an interdisciplinary way of thinking, in which the interactions between the individual disciplines are particularly emphasized. The module "Principles in Safety & Systems Engineering" forms the foundation of the academic course. This is built upon by the modules "Project and Process Management" and "Safety and Risk Management", which are closely linked to one another. The module "Safety Advanced" combines theoretical knowledge on the one hand with practical experience, which is illustrated in the "Practice Transfer" module, and on the other hand with "Automotive Technologies and Testing".
Download the curriculum here
pdf, 27 KB
Times
Online weeks: Mon to Thu, each evening 4.45 p.m. to 9.00 p.m.
Attendance weeks: four in total: once two days, once four days, twice five days, all day each

Electives
Selection and participation according to available places. There may be separate selection procedures.
As a graduate of this program, a wide range of professional fields and career opportunities are open to you. Find out where your path can lead you.
This academic course makes you a sought-after safety expert for safety-critical systems in the automotive sector according to ISO 26262. Graduates of the course will also be qualified for a wide range of professional positions in other security-relevant industries:
Safety engineer

Software safety engineer

Project manager

Risk manager

Process manager

Requirements engineer

Hardware and software architect

Developer

Test engineer

Quality manager

Assistant to the technical management

Employee in purchasing, distribution and sales
After several years of relevant professional experience:
Safety specialist

Safety assessor

Safety manager

Safety director
Networking with graduates and organizations
We work closely with renowned companies in commerce and industry, with universities, institutions and schools. This guarantees you contacts for internships, employment or participation in research and development. In the course of exciting school cooperations, students may contribute to firing up pupils on topics such as our Bionics Project with the Festo company. You can find information about our cooperation activities and much more at Campusnetzwerk. It's well worth visiting the site as it may direct you to a new job or interesting event held by our cooperation partners!

Office hours during the semester
Monday, Wednesday and Friday from 10.00 a.m. to 12.00 p.m. and 13.00 p.m. to 16.00 p.m.
Contact Budapest University of Technology and Economics (BME)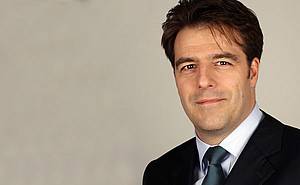 Dr. Zsolt SZALAY
Associate Professor
Head of Department
Budapest University of Technology and Economics (BME)
Faculty of Transportation Engineering and Vehicle Engineering
Department of Automotive Technologies
Address: Building J, 6 Stoczek Street, H-1111 Budapest
+36 1 463 1615
zsolt.szalay@kjk.bme.hu
Gabriella Hanauer
Assistant
Budapest University of Technology and Economics (BME)
Faculty of Transportation Engineering and Vehicle Engineering
Department of Automotive Technologies
Address: Building J, 6 Stoczek Street, H-1111 Budapest
+36 1 463 1615
hanauer.gabriella@kjk.bme.hu
Teaching staff and research staff
Have you found all the information you are looking for?